---
Decorated Wedding Fans - Dark Colours
£3.49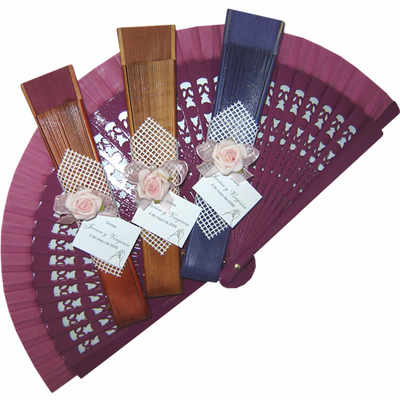 Our decorated, carved wedding fans are perfect for weddings and party favours. These beautifully decorated wedding fans come in assorted dark colours - blue, black, plum, brown, wood colour, and dark red) decorated with rustic material and bridal flowers brooch.

Please note it is not possible to choose the colours.

Ideal for a garden themed wedding or outdoor spring/summer time wedding favours.

Size: 19cm (closed), 34cm (open)

Free personalised cards on order quantities over 30 fans.

All decorated wedding fans are handmade therefore, please allow up to 2 weeks for delivery.